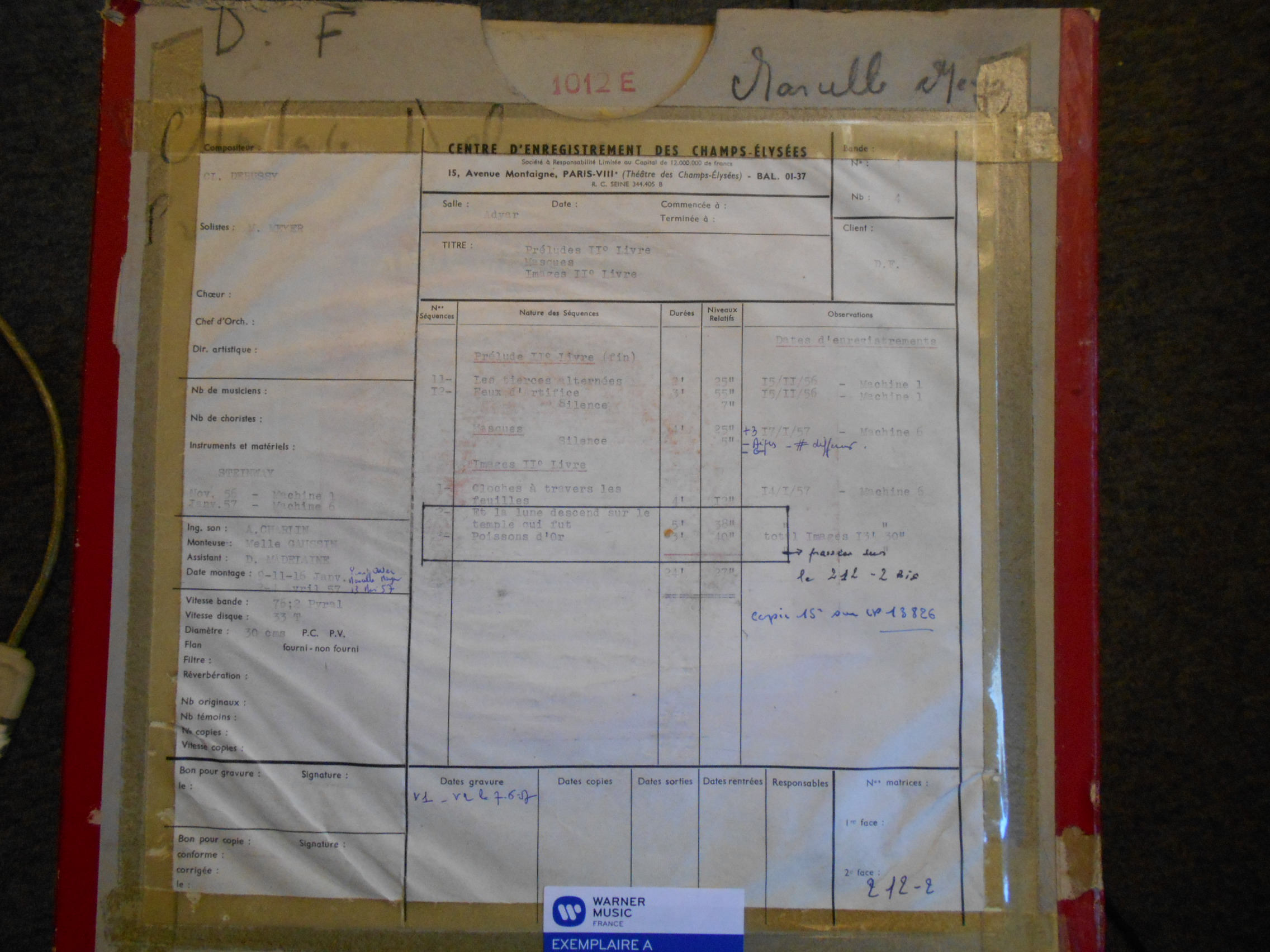 To begin the process, we have had access to and used the original mastertapes, recorded by André Charlin in 1956 & 1957.
The full analog mastering of this edition has been done by Carl Rowatti ; having more than 40 years experience behind him, Mr Rowatti is renowned as an « artist «  of cutting and mastering vinyl records.
Furthermore, Mr Bruno Gaulier has been our technical adviser: having known the Charlin company when it was still in activity, having made researches worldwide on its production, having original working documents of recording cessions, Bruno perfectly knows the legendary sound ingineer's career, and how he worked. This helped us to have a faithfull approach not only musicaly, but also technically.
The cutting system used for that work includes :
• A specific Studer A-80 pre listen tape machine, with 2 heads,
specially designed to provide the necessary analog tape delay required for the lathe's computer to adjust the groove spacing and depth without converting to digital and back to analog to achieve the required delay.
The whole process remains 100% pure analog.
• To the Neumann SP 77 console and the Neumann SAL 74B cutting amps,
an extremely rare vintage Fairchild 670 vacuum tube compressor from 1957,
has been added as has an equally rare Pultec EMH7 vacuum tube equalizer
(there are only 3 other existing copys in the world !).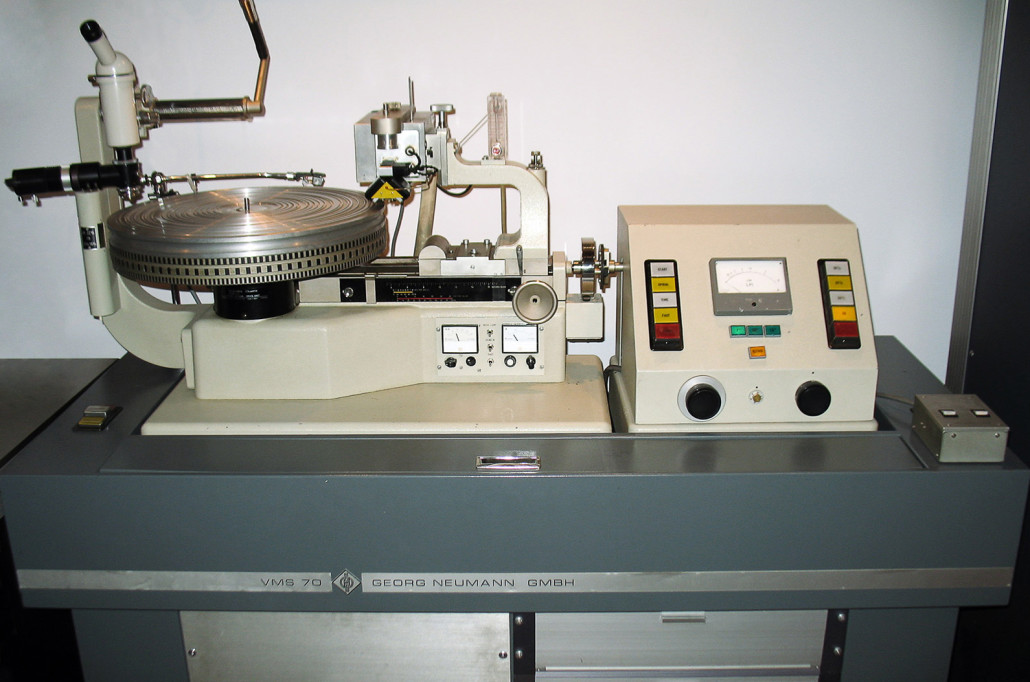 vacuum tube Fairchild compressor 670
vacuum tube Pultec equalizer EMH 7
We have proceeded cautiously and wisely, with full respect to the original tapes, avoiding any unnecessary adjustments, in order to reproduce and preserve faithfully the artist's performance and tonal quality.
Watch an highlight of the process